Swoosh Photos v1.10
SwooshPhotos searches your device for all your images so you do not
have to. You can create albums, zoom in and pan around photos, and
watch slide shows with a variety of different transition effects.
Features :

* Automatically finds all your photos.

* Simple Swoosh interface.

* 6 thumbnail sizes.

* Order on date or number of views.

* Zoom in and pan around photos.

* Different slide show effects.

* Control slide show speed.

* Choose slide show order.

* Option to loop slide show when charging.

* Organize you photos into albums.

* Add photos to multiple albums.

* Handy keyboard shortcuts.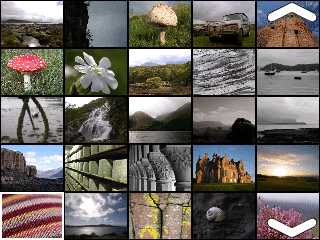 http://dragonpooh.ucoz.com/SwooshPhotos.jad